Employee
Spotlights

At CareSource, the difference is you. Our more than 4,500 employees are what make CareSource a great place to work. With our strong culture of inclusion, we celebrate our differences and encourage our employees to bring their authentic selves to work. Meet a few of our #UniquelyCareSource employees.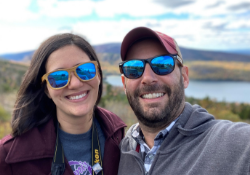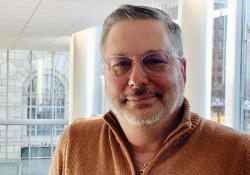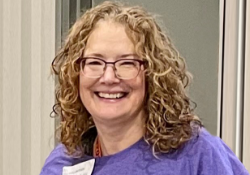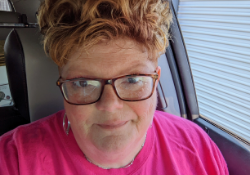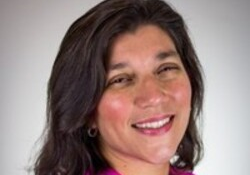 Apala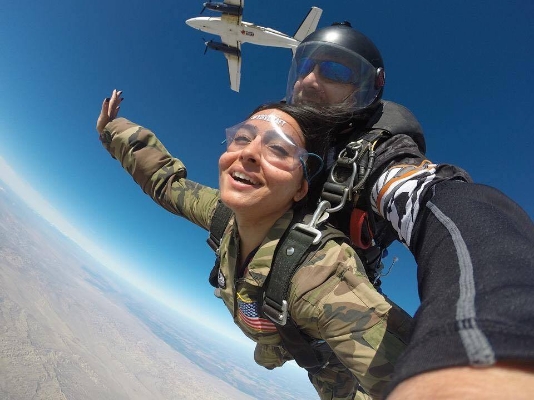 Apala, Operations Scrum Master, 6 years with CareSource
Born and raised in Nepal, Apala lived in California, Virginia and Maryland before working for CareSource as a contractor. After only six months, Apala convinced her husband CareSource was worth the move to Ohio. "A few factors that made us stay were the people, the inclusive culture, the unlimited growth possibility for anyone willing to work hard and give their best, and of course the great property values."
Apala joined CareSource as a Business Analyst. Since then, she has expanded her skills, knowledge and work experience through several key roles like Technical Business Analyst and her current role as a Scrum Master.
An extrovert, Apala's thirst for adventure is evident in her diverse hobbies: hiking, kayaking, snorkeling and singing. One of her greatest desires is to reboot her passion project of hosting her own talk show featuring off-beat topics that are not generally discussed, like helping youth deal with anxiety and depression. "It is always in the back of my mind. We will see what happens. I haven't given up on my dream yet!"
Apala joined the APIC (Asian and Pacific Islander Community) ERG to represent the Southeast Asian Community as a Nepali. "I have a lot to offer and add to the diversity of CareSource." As a daughter from a household of all girls and being born in an era and community where sons were expected and celebrated, Apala also joined WEN (Women's Employee Network). "This ERG represents women all around the world and from different walks of life. I want to illustrate that my gender has nothing to do with the things I can achieve."
Darin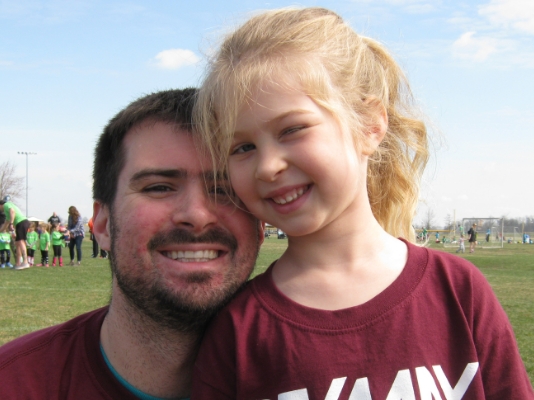 Darin, Manager, Behavioral Health, 6 years with CareSource
Darin's career at CareSource has advanced from being a Case Manager, working with members facing physical and mental health challenges, to his current role as Manager of Behavioral Health, where he assists large hospital systems and focuses on Behavioral Health provider operations.
"One thing I can say about CareSource is how accepting and welcoming people are, even leadership. I have reached out directly to Directors and VPs and never once was ignored or made to feel like I was not important enough to connect with. Those welcoming interactions have significantly impacted my ability to move into different roles and now management."
Growing up with little exposure to cultural variety and inclusion, Darin appreciates being a part of an organization that provides a safe place for individual expression and celebrates differences. He serves as the acting Vice Chair of the MHA (Mental Health Advocates) ERG.
Darin's passion is his family time. He coaches the soccer team for his two daughters and enjoys getting to know the other players and their families. "While to some it may be just coaching kids' soccer, to me it is more than that. It provides another safe, supportive adult in the lives of the children and helps connect children and families together." Darin and his family have also recently opened their hearts and home as foster parents to twin infants.
Solomon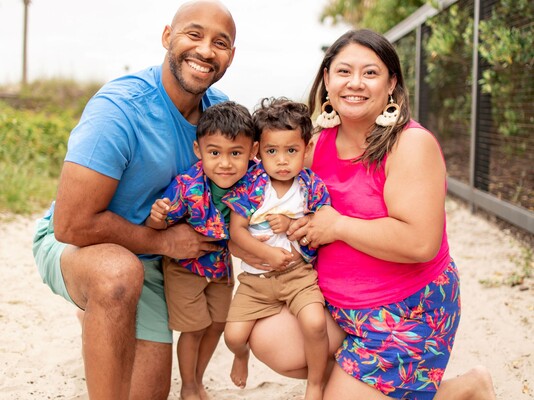 Solomon Parker, Director, Intellectual and Developmental Disabilities (I/DD) Program Strategy, 3 years with CareSource
Solomon joined CareSource as a Business Development Lead on the Market Insights team because of our "unwavering commitment to providing quality healthcare to underserved and marginalized communities." He coupled his passion for those that are often disregarded with 20-years of supporting and providing services to those with intellectual and developmental disabilities to matriculate into his current role as our Director of Intellectual and Developmental Disabilities Strategy for the Complex Health Solutions team.
He says CareSource's mission statement is not just a claim, "We mean it -- our mission to make a difference in the lives of our members is evident in the work we do every day." In his current role, Solomon also partners with Human Resources to ensure employees with disabilities feel supported, empowered and valued in the workplace. What allows Solomon to fully live out his passion for the marginalized? "Our unique culture encourages me to bring my authentic self to work without fear of judgement or discrimination."
Outside of CareSource, Solomon is a camera-wielding nature enthusiast. He spends his free time focusing on health by being active outdoors, exercising and gardening. As a photographer, his wife has coined him "the Instagram husband" for being her personal selfie-stick to take photos of them and their two sons, both under 5, while traveling and exploring good eats.
Solomon is a founding member of CareSource's Alliance for Disability Empowerment (ADE) Employee Resource Group. ADE's mission aligns with his views to increase the inclusion, advancement, empowerment and independence of people with disabilities at CareSource and in our communities.
Brad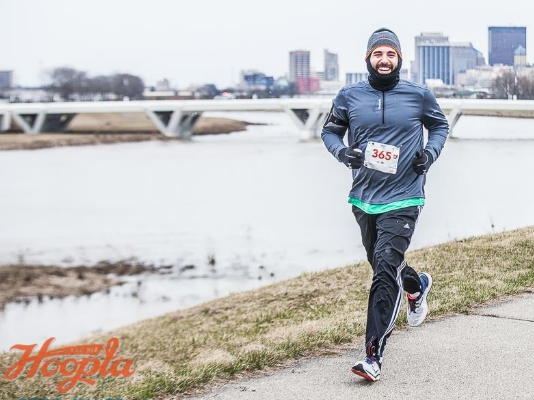 Brad, Continuous Improvement Analyst, 6 years with CareSource
During his tenure at CareSource, Brad has worked in three different areas of the business, developing a wide variety of skills and expertise. He is currently an Analyst for Continuous Improvement.
Volunteer opportunities within the communities we serve have been a highlight for him. "What drew me to CareSource was that we are not only a nonprofit, but we also really care about our members. When we sponsor a community event and ask for volunteers, there is always an outpouring of employees willing to sign up and help. That's important to me."
Brad's involvement with CareSource's Employee Resource Groups (ERGs) inspires him to learn more about different backgrounds and lived experiences. His ERG involvement "ultimately helps me better serve our diverse members." He is a founding member and the Vice Chair of MEG (Multigenerational Employee Group). Drawn to the hunting methods and reverence for nature traditionally shown by Indigenous people and Native Americans, Brad also joined NINA (Network of Indigenous/Native Americans) to learn more about the Shawnee tribe that once lived in the Ohio Valley.
An outdoor enthusiast, Brad loves running, hunting, fishing and just being outside. During the spring and summer, he runs and bikes on the many trails in the Dayton region and can often be found fishing in nearby rivers and lakes. Even in the winter during big snowstorms, Brad fires up his four-wheeler and snow blade to clear his family's and his neighbor's driveway before they are off to work.
David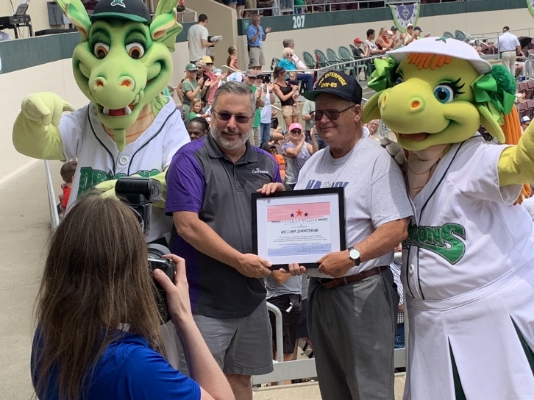 David, Director, Facilities Management, 4 years with CareSource
As an Army veteran and a retired fire officer, David has been dispatched to many medical emergencies, transporting patients to numerous hospitals. These experiences helped David realize that people do not always have equal access to health care. This stark reality brought him to CareSource. Our vision to provide members with a better quality of life resonates with David, as he enjoys working with others who are committed to this work and being a part of this industry's evolution.
"The CareSource mission and culture made it an easy decision to become a part of this larger team connecting members to needed resources. Inclusion has always been, and continues to be, very important for me personally and professionally. It's about giving equal access and opportunities and removing barriers."
David is also passionate about his children and his grandchildren, as well as fellow veterans and firefighters who have likewise become family. "I am very driven about sharing and preserving veteran history. The volunteer time I invest at the Dayton VA through the American Veterans Heritage Center provides numerous opportunities that bring me joy and allow me to feel as though my efforts make a difference."
David ensures that fellow veterans find the camaraderie and support they need through his role as Civil Affairs Officer for the Military and Veteran Support Unit (MVSU) Employee Resource Group (ERG).
Melva

Melva, Community Justice Liaison, 6 years with CareSource
Melva, a Community Justice Liaison at CareSource, commits to empowering others by lending an ear, offering support or suggestions and encouraging them to discover new things about themselves or accomplish something they thought they never could.
"CareSource's culture encourages me to bring my authentic self to work because I know that I can be ME and do what I do best. It also empowers our members to remove barriers and achieve their personal and professional goals without feeling guilty. Assisting them in reaching their goals is very rewarding to me."
As an Indigenous American descendant whose grandmother is Cherokee and grandfather is Blackfoot, Melva joined CareSource's NINA ERG (Network of Indigenous/Native Americans) as the Health Equity Chair to learn more about the traditions of her heritage and to connect with others like her. "I was so amazed by CareSource's culture because it is like no other company that I've worked for. I knew this is where I belonged."
Outside of work, Melva is passionate about spending time with her grandkids, traveling, reading and editing and self-care.
Laura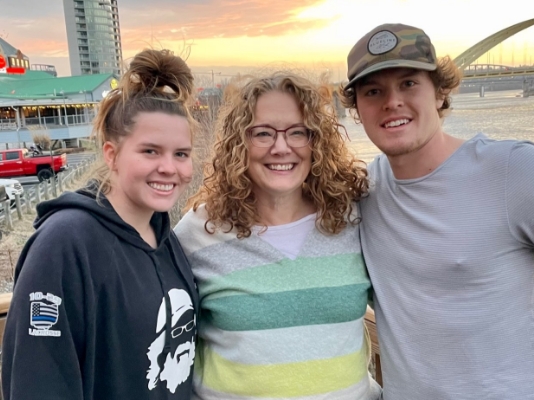 Laura, Continuous Improvement Lead, 9 years with CareSource
While Laura's career at CareSource has spanned a variety of roles and responsibilities, she loves that CareSource focuses on our members first. She is a member of numerous ERGs: WEN (Women Employee Network), BEN (Black Employee Network), PLUS (Pride, Love, Understand, Support) and NINA (Network of Indigenous/Native Americans). Laura's interactions with other ERG members "have opened my eyes to the need for inclusion, as well as diversity and equity, for CareSource and our members."
A scrapbooking enthusiast, Laura is passionate about health and wellness. During the winter, you can find her indoors riding her Peloton as she prepares for all the outdoor summer activities. When Laura isn't riding with her cycling club members at the Major Taylor Cycling Club, you can find her strolling along with her run/walk group members.
She serves on the Park Board and the Art Council in her community. Even with all of Laura's activities, her family keeps her equally busy. She attends her niece and nephew's sporting events, visits them at college and just enjoys spending time with them.
Kim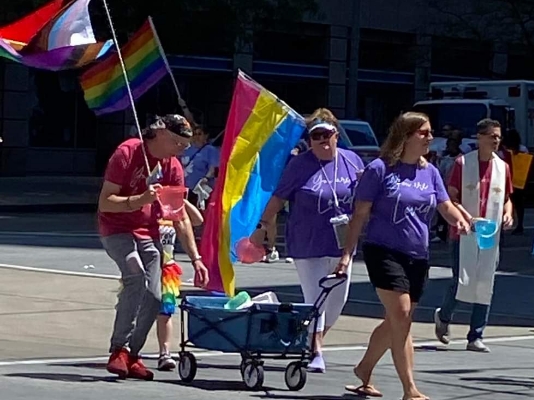 Kim, Network and Contracting Operations Manager, 8 years with CareSource
Before Kim became a CareSource employee, she and her son were members of CareSource's Marketplace. As a member, Kim loved the way CareSource was viewed in the community, and she wanted to be a part of that. Finally, she got the opportunity to join us and is now making a difference in people's lives.
As a mother with a black son, Kim remembers her first day of work, putting his picture on her desk with the intention of letting folks know her truest self. "CareSource teaches people why they can't say or do certain things, not just preventing them from doing it in the workplace. When we can bring our full selves to work, it helps others to see people as people. CareSource creates a space for me to bring all of me to work even when the people I work with look, act and believe differently than I do."
As a grandmother, one of Kim's greatest joys is being known as Gigi. Her second passion is her church, Hope Collective, which "spreads the message that you are loved regardless of the false walls that tend to separate us, like gender identity, ethnicity, sexuality, politics or race."
Kim is a member of the PLUS (Pride, Love, Understand, Support), WEN (Women Employee Network) and MHA (Mental Health Advocates) ERGs.
Ivelise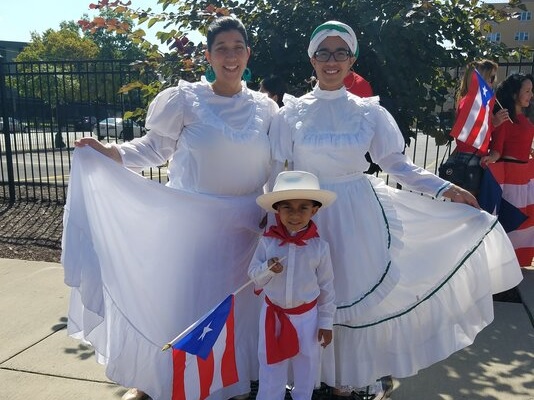 Ivelise Davila, Team Lead, Customer Care and Advocacy, 4 years with CareSource
Ivelise Davila is a second-generation team member of CareSource and has been a part of the family long before she joined us in our mission of health equity. Her mother retired from CareSource in 2014 and often expressed just how special CareSource is. This high regard fueled Ivelise to join us as a Service Center Team Lead on the Customer Care and Advocacy team.
During Ivelise's four-year tenure, she has embraced our culture and enjoys helping create spaces for all teammates to be heard and seen. What she loves most about CareSource is the inviting culture and the ability to show up as her authentic self.
Ivelise is passionate about sharing her culture, being a mom of 3 children and spending warm nights at the ball field. She also sits on the board of a local Hispanic organization, PACO (Puerto Rican, American and Caribbean Organization) and is a co-chair of CareSource's ERG group, LEN (Latine Employee Network).