DEI Strategies
It takes a concerted
effort and an
unwavering focus —
from everyone.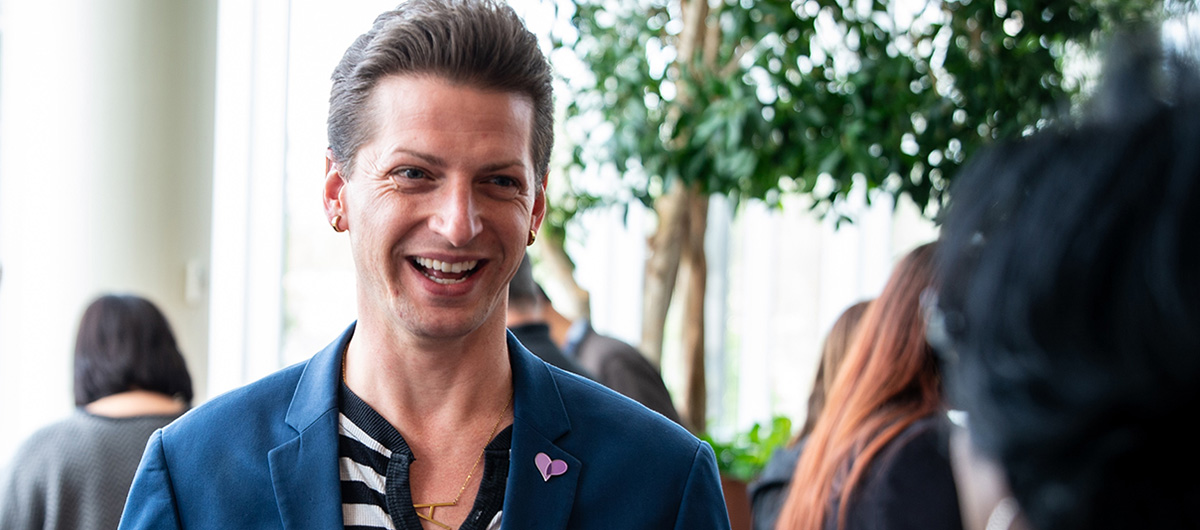 DEI
Strategies
Knowing the scope and ambition of our efforts in diversity, equity and inclusion (DEI), CareSource's multi-pronged approach to DEI involves stakeholders at every level of our company, as well as external organizations. In partnership with the Dayton Area Chamber of Commerce, CareSource declared racism a public health crisis. We also joined the Human Rights Campaign Business Coalition for the Equality Act and we are listed as one of the leading employers that supports the passage of the Equality Act on their website.
Diversity, equity and inclusion belong to everyone and are embedded in everything we do across the organization, including all our Talent and Human Resources practices. Multiple employee-led groups that focus on diversity, equity and inclusion strengthen our commitment to creating a sustainable and inclusive culture, encourage employee engagement and involvement and continually advance our DEI strategy. These employee-led groups include our:
Executive DEI Steering Committee
Equity Council
Employee Resource Groups (ERG)
DEI Action Committees
Special Interest Groups
Diverse Representation
We are invested in having diverse representation in our workforce, and promote an inclusive culture that employs diverse top talent at every level of leadership. We are committed to rooting out potential bias and incorporating DEI strategies into all recruiting and hiring practices, as well as talent development, coaching and succession management practices.
Cultural Competence
To continually elevate our collective cultural competence and communicate our commitment to equity, we offer programs, learning experiences and training courses through a variety of platforms, methodologies and practices.
Every CareSource employee participates in our DEI cultural competence curriculum and learning experiences.
Our DEI training framework and curriculum includes many required courses designed to elevate cultural competence across our organization, with topics that include mitigating unconscious bias, microaggressions, cultural competence, inclusive language, health equity and more.
The journey towards cultural competence for all new hires starts on day one, spans across their initial 120 days with our required courses and continues throughout their employee lifecycle.
Cultural Competence Curriculum
Understanding Implicit Bias
Mitigating Unwanted Bias
Avoiding Microaggressions
Changing and Addressing Our Bias
Complex Populations Foundation Course
Substance Use Disorder (SUD)
Serious Mental Illness (SMI)
Living Our Mission through Cultural Competence
Child and Family Health
Data-Driven Decisions
We strive to continually develop, execute and mature annual DEI plans that focus our efforts and energy on employing sustainable initiatives that enhance our workforce, workplace and the communities in which we serve. Our DEI goals and data analytics strategy create accountability and increase follow-through. We track our progress, make data-driven decisions and seek feedback to strengthen our commitment to a culture of belonging and inclusivity.
Transparency
Open, honest and transparent dialogue about our successes and areas of improvement is paramount. To gain greater awareness of, and appreciation for each other's perspectives and lived experiences, we will continue to create a workplace where complex and sometimes tough conversations about DEI are not only expected, but welcomed.
Shared Ownership/Accountability
The commitment of thousands of employees from a variety of cultures, beliefs and backgrounds is not only powerful, but makes us more innovative, creative and poised to meet the diverse needs of our members. For that reason, CareSource's DEI strategy is the responsibility of all our employees. Every CareSource employee, regardless of role, title or position, is measured on their ability to demonstrate our DEI capability.
Community Partnerships
CareSource has recruitment partnerships with several organizations. We typically participate in career fairs and virtual events, as well as support the initiatives and goals of these organizations. We partner with:
Historically Black Colleges & Universities
Hispanic-serving institutions
Organizations that support our Veterans
Organizations that support employees with disabilities
"I am so amazed by CareSource's culture because it is like no other company that I've worked for. I am encouraged to bring my authentic self to work. I know that I can be ME and do what I do best - empower our members to remove barriers to achieving their personal and professional goals without feeling guilty. That is very rewarding to me. I know this is where I belong."
Melva, Community Justice Liaison, 6 years with CareSource
"CareSource creates a space for me to bring all of me to work, even when the people I work with look, act and believe differently than I do. When we can bring our full selves to work, it helps others to see people as people. I participate as a member of the PLUS (Pride, Love, Understand, Support), WEN (Women Employee Network) and MHA (Mental Health Advocates) ERGs."
Kim, Network and Contracting Operations Manager, 8 years with CareSource
"I appreciate our people, inclusive culture and the unlimited possibility of growth for anyone willing to work hard and give their best. I have a lot to offer and add to the diversity of CareSource. I joined the Women Employee Network because it represents women from all around the world and from different walks of life, and I want to illustrate that my gender has nothing to do with the things I can achieve."
Apala, Operations Scrum Master, 6 years with CareSource
"The CareSource mission and culture brought me here and made it an easy decision to become a part of this larger team connecting members to needed resources. I am very driven and passionate about sharing and preserving veteran history. The volunteer time I invest at the Dayton VA provides numerous opportunities that bring me joy and allow me to feel my efforts make a difference."
David, Director, Facilities Management, 4 years with CareSource
❮
❯